Uncle Sid
Evee on top of Kassi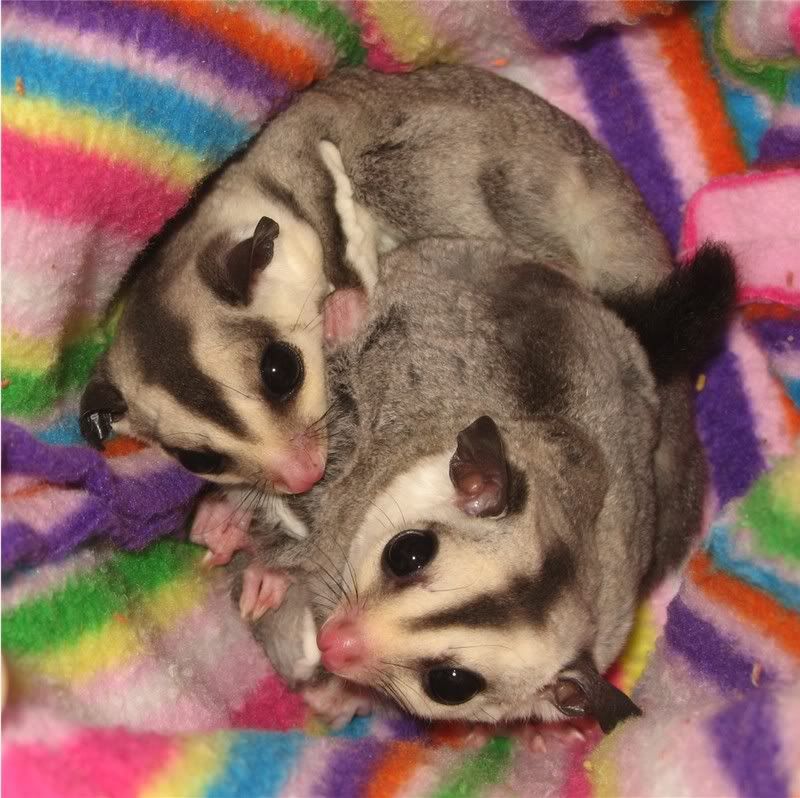 Sparky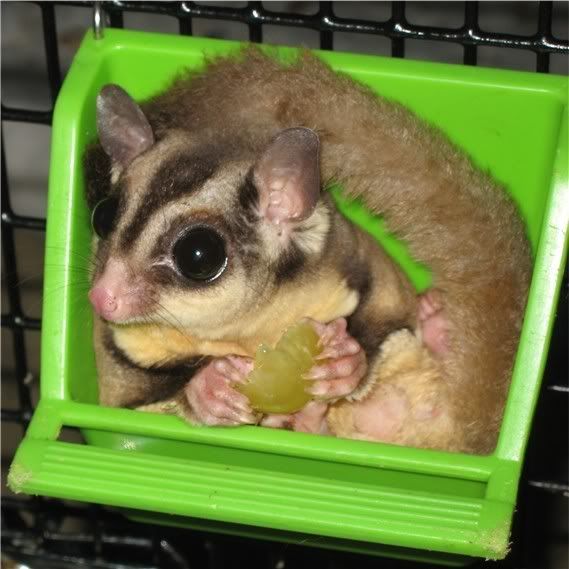 Lydia
Dixon & Lulu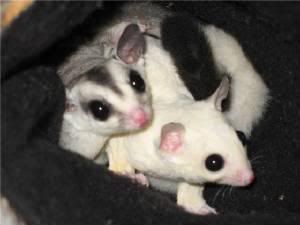 Dixon here with Lulu. Was it love at first sight? It was not one crab or bite when first introduced.
Jack
I have an itch i can't reach!
Kayla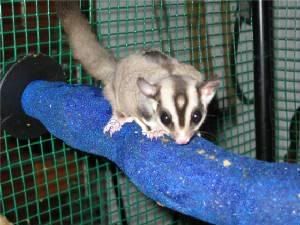 The first name that i came up for him, anyway he likes it! He is very curious, and has a large appetite.
Jack
This furball likes to lounge around or sleep in my shirt. He would rather be in my shirt than playing. Well actually anyones shirt. if you handle him he will end up wiggling into your shirt.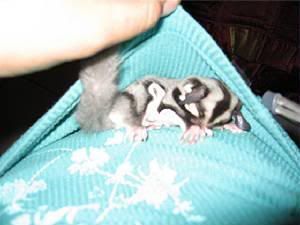 He completes the family and is a buffer between Peanut and his crabby wife Mimi. Also called chubby. He has outgrown his dad Peanut!
Kayla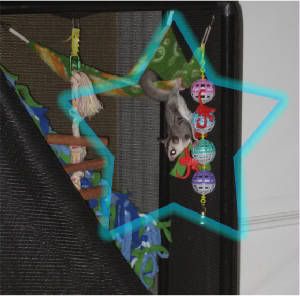 Hanging by one foot. She is quite the acrobat.

Silvia, Stryker, and Uncle Sid
Silvia
Evee (left) & Kassi (right)
Rocco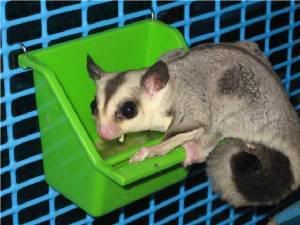 Kayla
Rocco & Aimee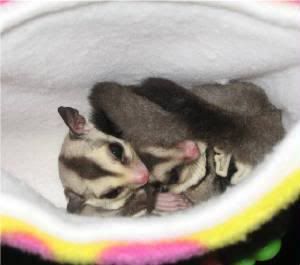 Spooning on their first night together!
Icarus, Peanut, Mimi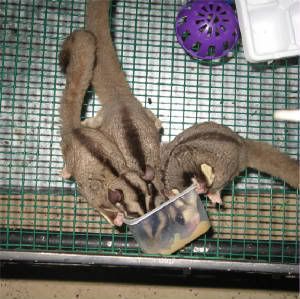 All of them squeezing into one container to eat, so funny!
Jack
Mimi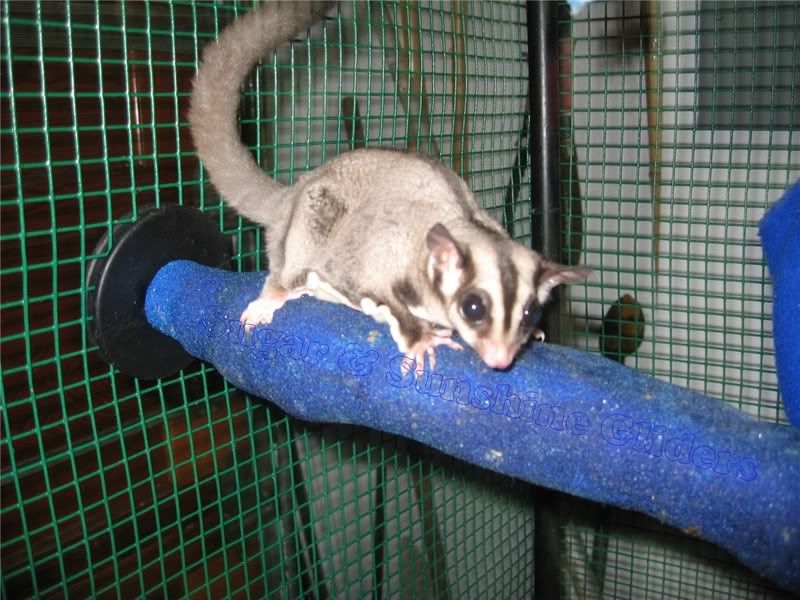 Know the Drew Carey show? The name seemed appropriate. She can be handled on her good days. In this picture she is a little pregnant, she is not this fat.
Lydia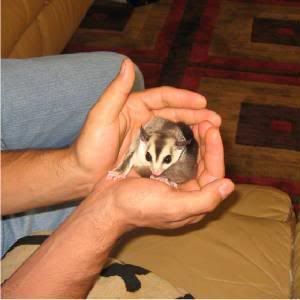 She hates being woken up. A real whinner, she will even whine while you give her treats. *Crab**Lick**Crab**Lick*. Other than crabbing as her hobby she likes climbing high places.
Peanut, Icarus, Mimi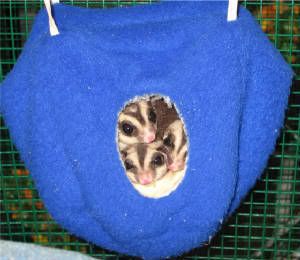 Popping out to say hello.
Jack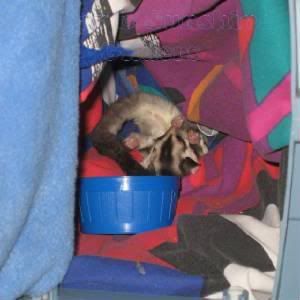 Upside down grooming himself.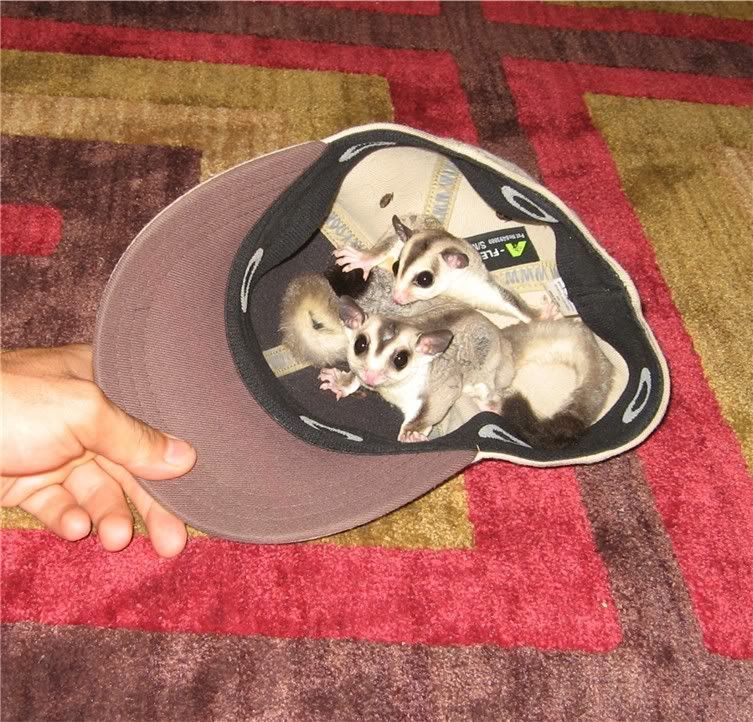 Huddled together. They would rather be sleeping in the hat right now.
Dixon
Dixon Climbing up me, calmer now. since He is getting over his torture that was his plane ride.



Jack
Guess where he is?!
Aimee
Still a little crabby. Wondering who i am, and starting to trust me.